Windows 7 introduced a new level of working with virtual machines with Windows Virtual PC and Windows XP Mode, which replace Microsoft Virtual PC. Some of the features are USB support, folder and printer sharing between host and guest and clipboard sharing. This requires the virtualization advancements on your CPU chip.
Now after you finish your installation, you can navigate to the Virtual Machines folder under your own user account.

Most steps are very similar to Microsoft Virtual PC: select your drive image, assign memory, … Interesting is that you can use all your computer network connections (both LAN as WLAN) at the same time and don't have to reconfigure them. But more important are the integration features that allow you to share clipboard, printer and drives between your host and guest machine.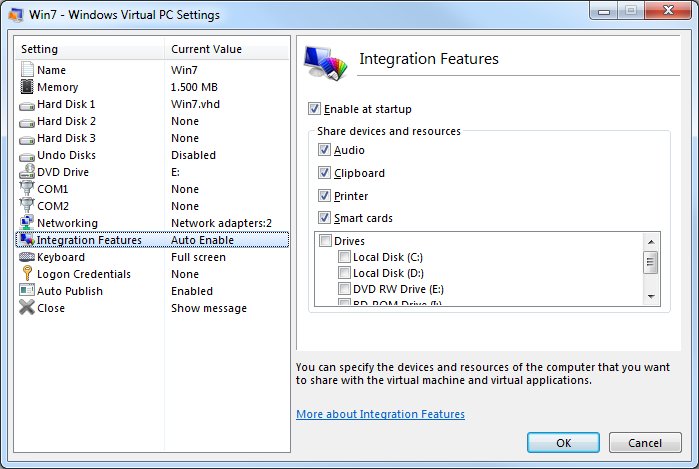 To do this you have to install/upgrade the Integration Components. This can be done in the menu bar of your virtual machine console after the installed operating system is launched.

Another reboot of the virtual machine and your able to use your drives on your HD, external HD/USB.